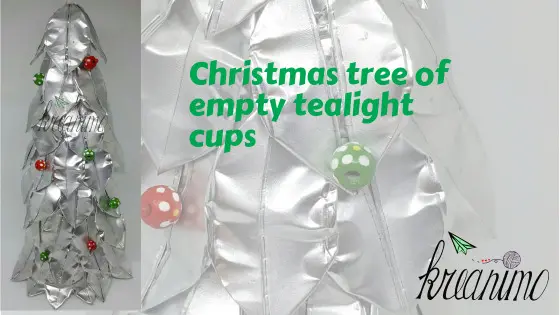 Christmas tree out of empty tealight cups DIY
Christmas tree out of empty tealight cups DIY
I'm one of those people who likes to burn candles to get a cosy feeling in the house. Scented ones or tealights in lovely holders. Sometimes I use those LED lights, the ones that are safer when you've got kids in the house. But most of the time I go for the real thing. And when you burn a lot of those little candles you get a lot of empty cups too. Years ago I learned that you can use these to make decorations. Today I'll show you how to make a christmas tree out of empty tealight cups.
Supplies for a Christmas tree out of empty tealight
A lot of empty tealight cups. Not all the cups will turn out as nice when you flatten them. I wish I would have had some more so I could have chosen what 'leaves' turned out the best for my tree. But I still have some time left to burn some more candles and change the leaves I don't like.
A pepper foam cone
pins
pearls or other things to decorate your tree.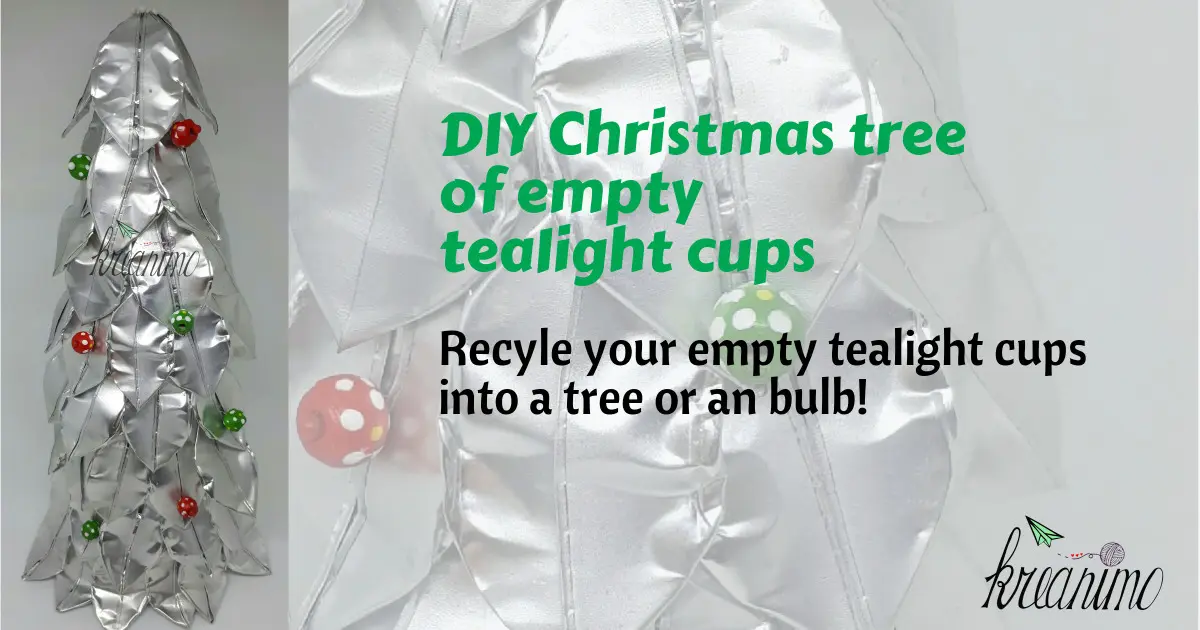 Step by step Christmas tree out of empty tealight cups
make leaves by folding two opposite sides of the empty cup to the inside. Flatten the leaves as much as possible. Select the most beautiful ones if you have enough of them.

start pinning the leaves at the bottom of the cone. Fold the leaves to so they don't show the white cone.
the second row has to be pinned like roofing pavement. The point of the leaf pointing down should come on top of the overlap of two leaves of the first (or previous)  row. (see picture)
Go on like this until your cone is full. On the top I used white pins. For the other leaves the color doesn't matter because the heads of the pins don't show.
5. Decorate your tree with pearls or other decorations and give your tree a nice spot in the house!
Pin this Christmas tree out of empty tealight holders for later: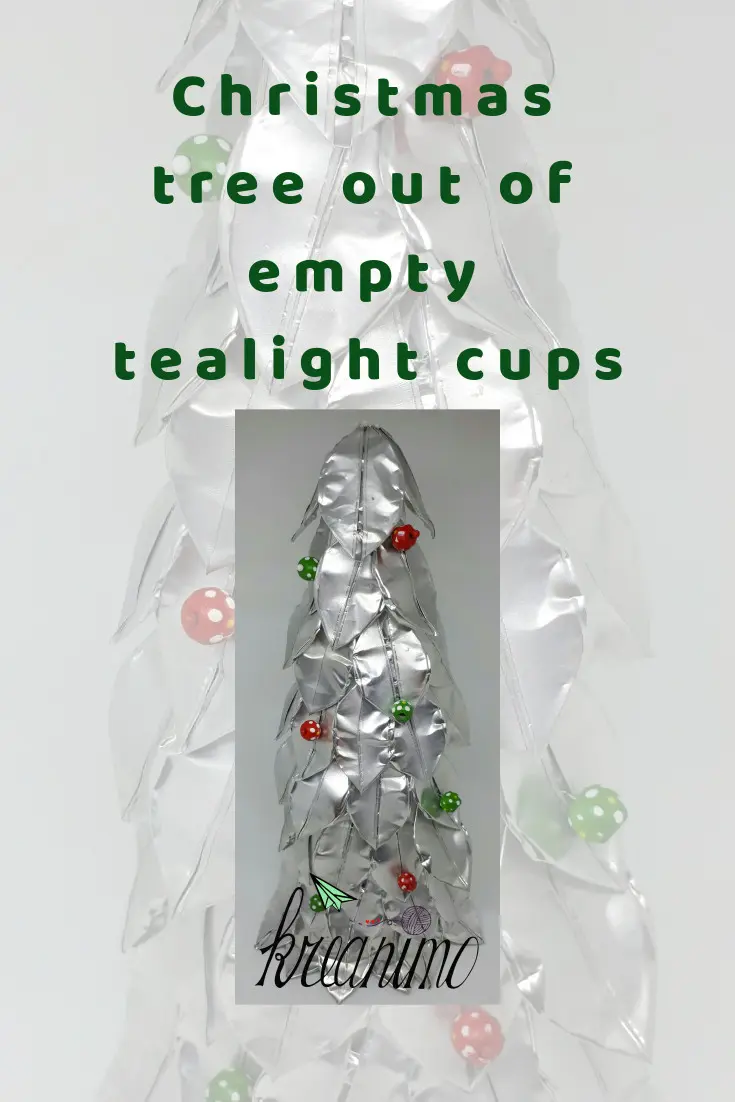 Crea-cross –  creative linkparty
This week the linkparty crea-cross has the prompt 'fire'. Empty tealight cups fit that prompt, don't they! 😉
If you have nice creative links to add, please do! you can use the blue button!
Take care and see you soon
Ilse

Loading InLinkz ...