Postcard like Hundertwasser in artclass – markers
Postcard like Hundertwasser in artclass – markers
Welcome at this creative Thursday linkparty. This week's prompt is travel. Now the days are getting shorter and the cold is outside, I catch myself longing for summer! While my husband is sitting on a terrace in Macau with 27 degrees, I'm tuning the heat up and making hot chocolate for my kids! Oh well… 😉 Today I'm going to tell you all a bit more about the Austrian artist Hundertwasser. His work is very colorful and his lines are not straight at all. This tends to catch the kids' attention every time I bring him up in class. During this project the kids get to know the work of this bearded artis and they learn how to draw a postcard like Hundertwasser. Not all projects can be done in markers, but this one can! If you are looking for another project with markers I can recommend the one with the origami butterflies in Kandinsky style.
Who is this Hundertwasser guy?
Hunderdwasser was born Friedrich Stowasser in Austra. When I learned 'Sto' means 'hundred' he changed his pseudonym to Hundertwasser (Hundert = hundred in German)
He was an architect and a painter. His architectural word is just like his paintings. Colorful and the lines are everuthing but straight! Kids love this, it means they don't have to try to be perfect either!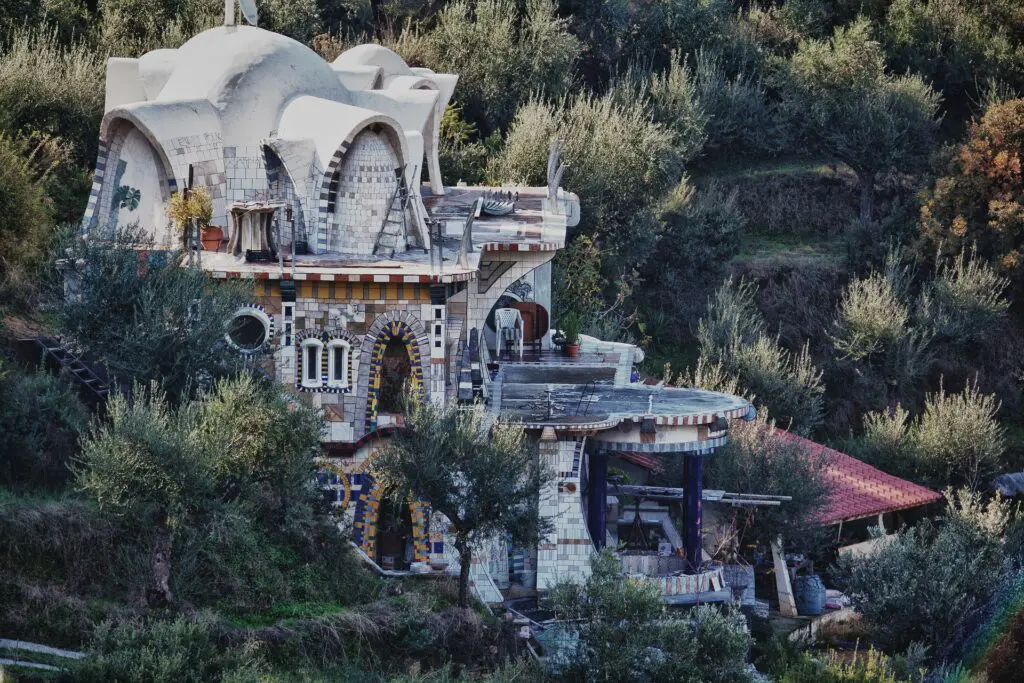 Postcards like hundertwasser
Possible ways to give an introduction:
The kids name their favorite countries to go visit on holiday.
Show the kids monuments like the Eifel Tour and The statue of liberty and let them name the cities they stand in.
Be sure to look at some paintings of Hundertwasser and talk about them with your class/kid. That way they find it easier to use his style in their drawings. Mention the fact that his work is colorful, but sometimes has a dark feeling within them. Let them see that his lines aren't that straight at all. His backgrounds are made out of big shapes with colorful lines. When there is some room in their drawings they can fill the space with his typical lolly trees.
What do you need
Sheet of white paper
markers
Pictures of important monument of countries
Scissors
ruler
Step by step to the postcard like Hundertwasser:
Cut out a rectangle (10×15 cm = postcard size)
Draw the builings, monuments or landscapes that you chose
Trace with the color of the object (Trees with dark green, sun with orange….)
Devide the background into large shapes.
Color all the object and the background shapes with tints of one color and use lines. They don't have to be precise of straight! (yay)
If you have some room left, you can always add some lolly trees like Hundertwasser did!
Some results:
Can you guess the cities and countries?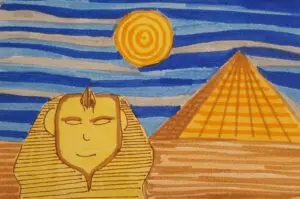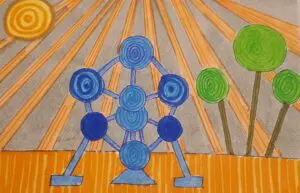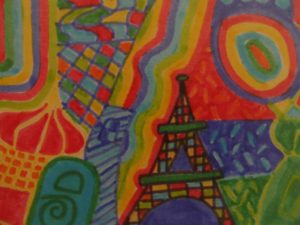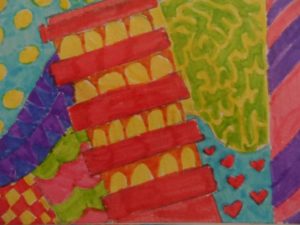 Pin postcard like Hundertwasser project for later on? :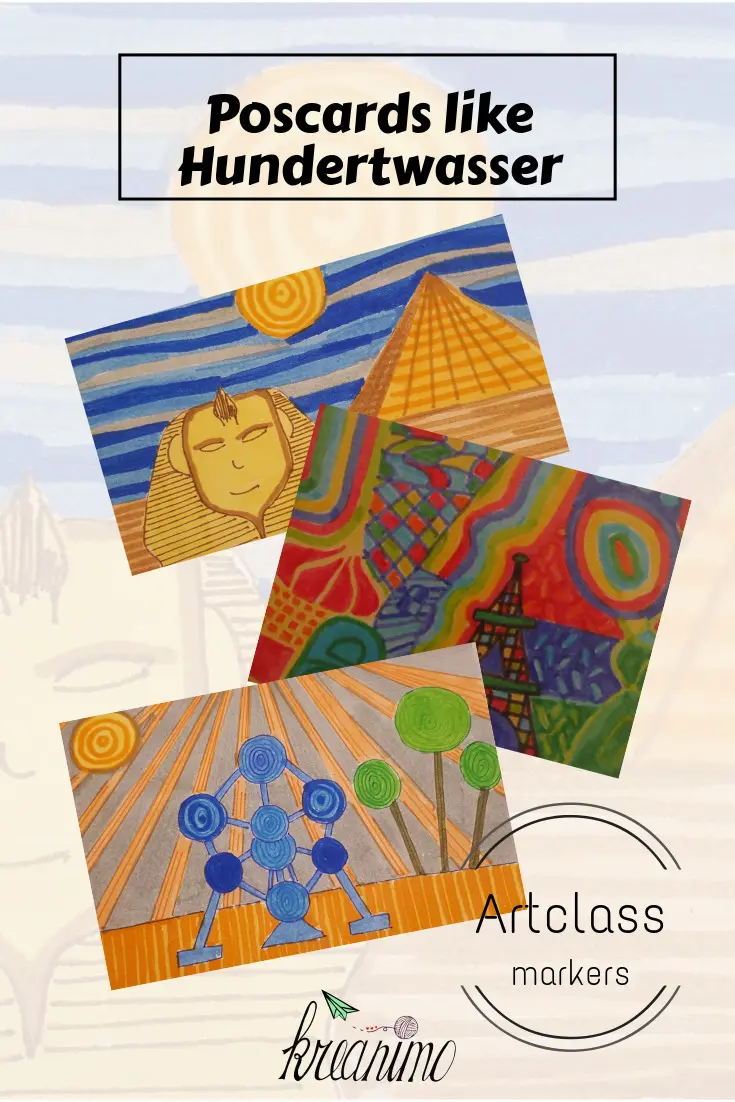 That's it for today!
Let me know if you try this one! I'd love to see the results
For now, take care and see you all soon
Ilse