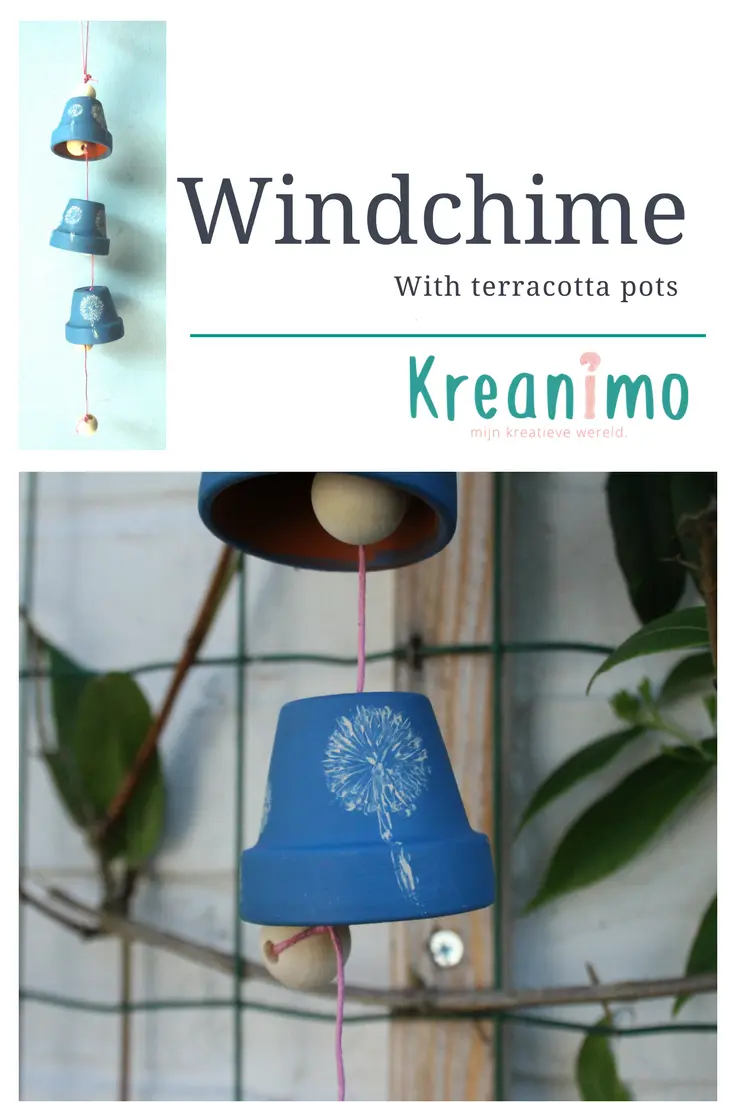 Windchime with terracotta pots – crea-cross loud
Windchime with terracotta pots – crea-cross loud
Yay! Thursday and so it's Crea-cross time.
This week's prompt is Loud!  I'm so curious what you will all come and link! I made a windchime for my terras this week!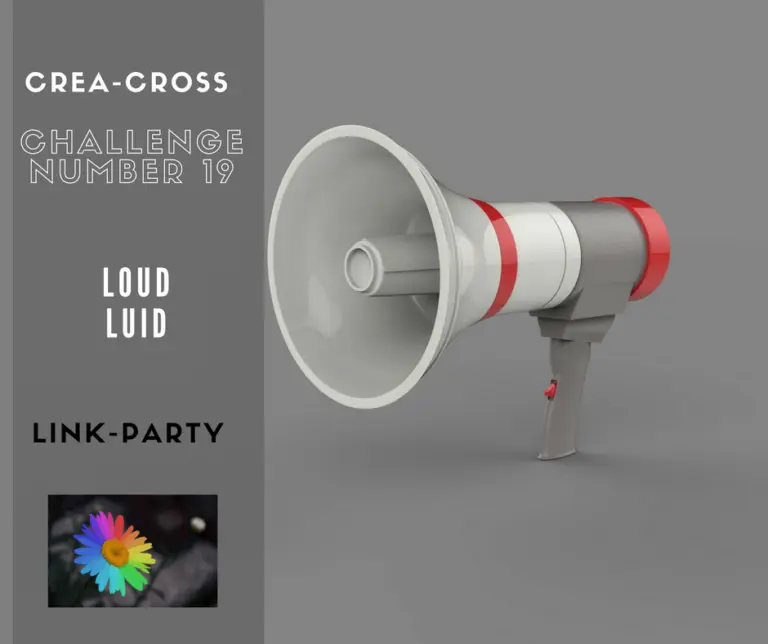 Loud… what was I thinking?
So, vlogging isn't really my thing, so what was I thinking when I put this challenge onto the list?  How can you draw 'loud'.
Crocheting 'loud' isn't really possible, is it?! I was a bit angry with myself, but hey it's a challenge, isn't it?!
Windchime
Than my eye fell on the windchime in my kitchen.  It's the most stupid place for a chime, there's never any wind and so it makes no sound.
My sister has a large windchime on her porch with bamboo sticks. It makes lots of noise when the wind blows.  I love that sound, it is very relaxing.  In our student home we had a smaller chime near the window, that one made a lovely tinkling sound.
Cleaning out our old garage at the back for the party of my son in a few weeks, I found those little terracotta pots. Maybe I could turn those into a self-made chime?!
In the craftroom
I duck into my craftroom (ahhh, still love the sound of being able to say that!) and foudn the right colors acrylic paint and some wooden pearls of the right size.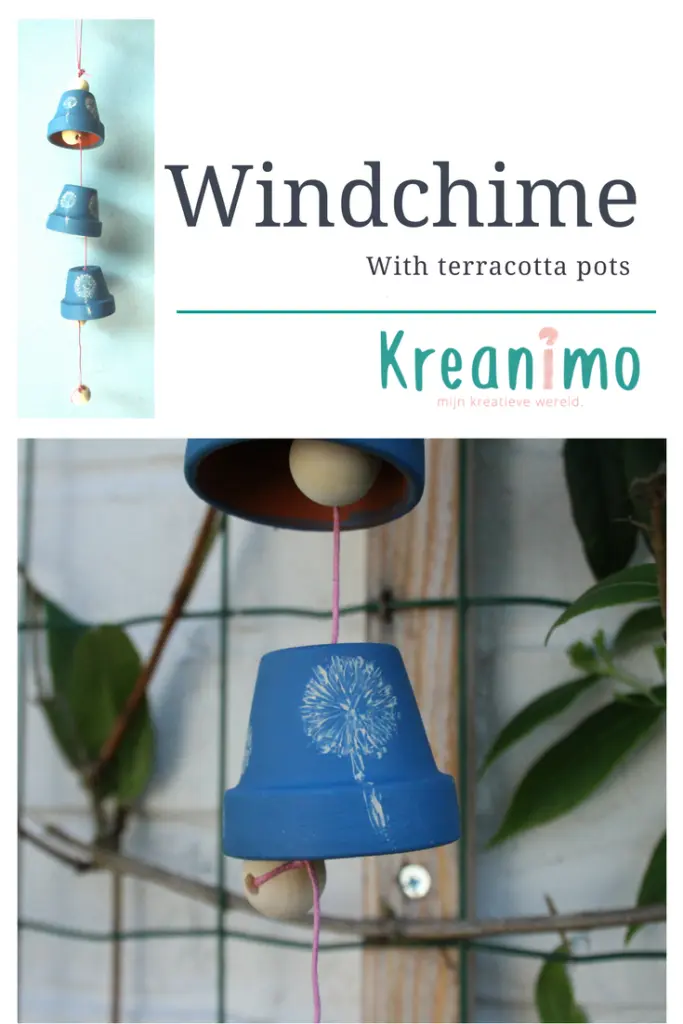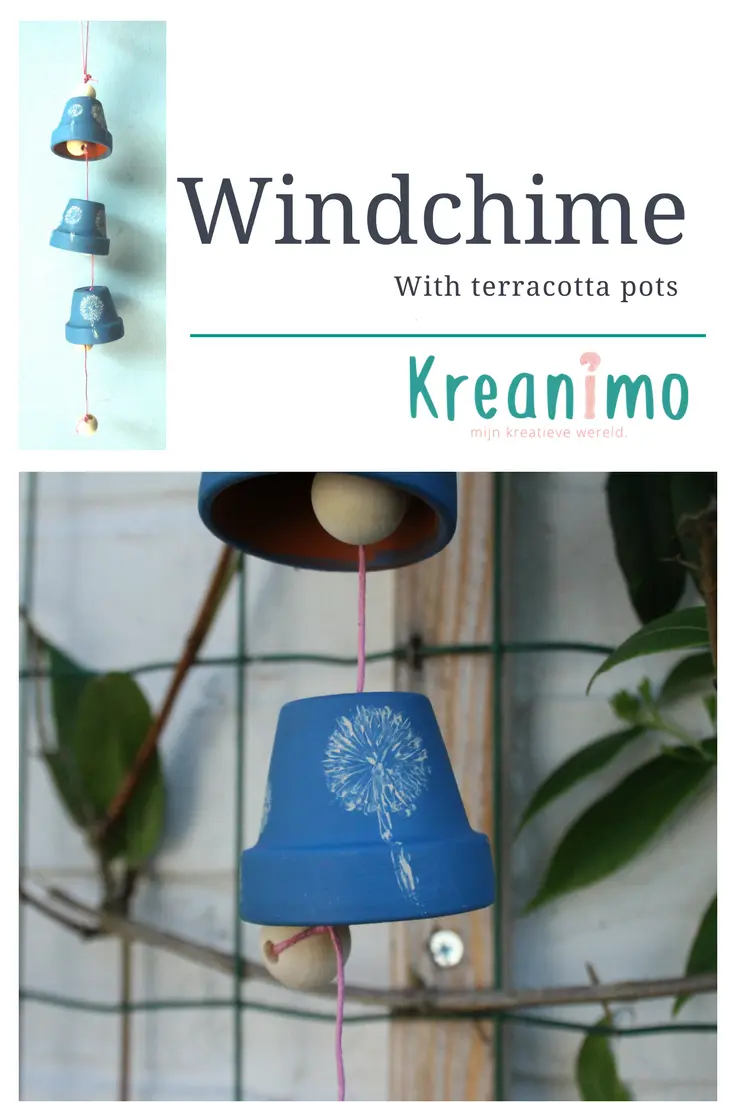 Windchime DIY
Supplies:
3 terracotta flower pots ( I used small size!)
acrylic paint in a darker and a ligher color
bruches
yarn
(wooden) pearls
Step by step
paint the terracotta pots with some layers of the dark color
let it dry
paint the dandelions on the pots with the lighter paint when it's dry
put the pots and the pearls on the string
hang your windchime
Co-host
This week Esmeralda of Save The Mama is my co-host and she did some handletter paintings!  Go and take a look!
Books
Next week's prompt is books…. but for now: go loud!
Take care and see you soon
Love Ilse
Please follow on Facebook – Twitter–Instagram –Pinterest –Youtube

Loading InLinkz ...