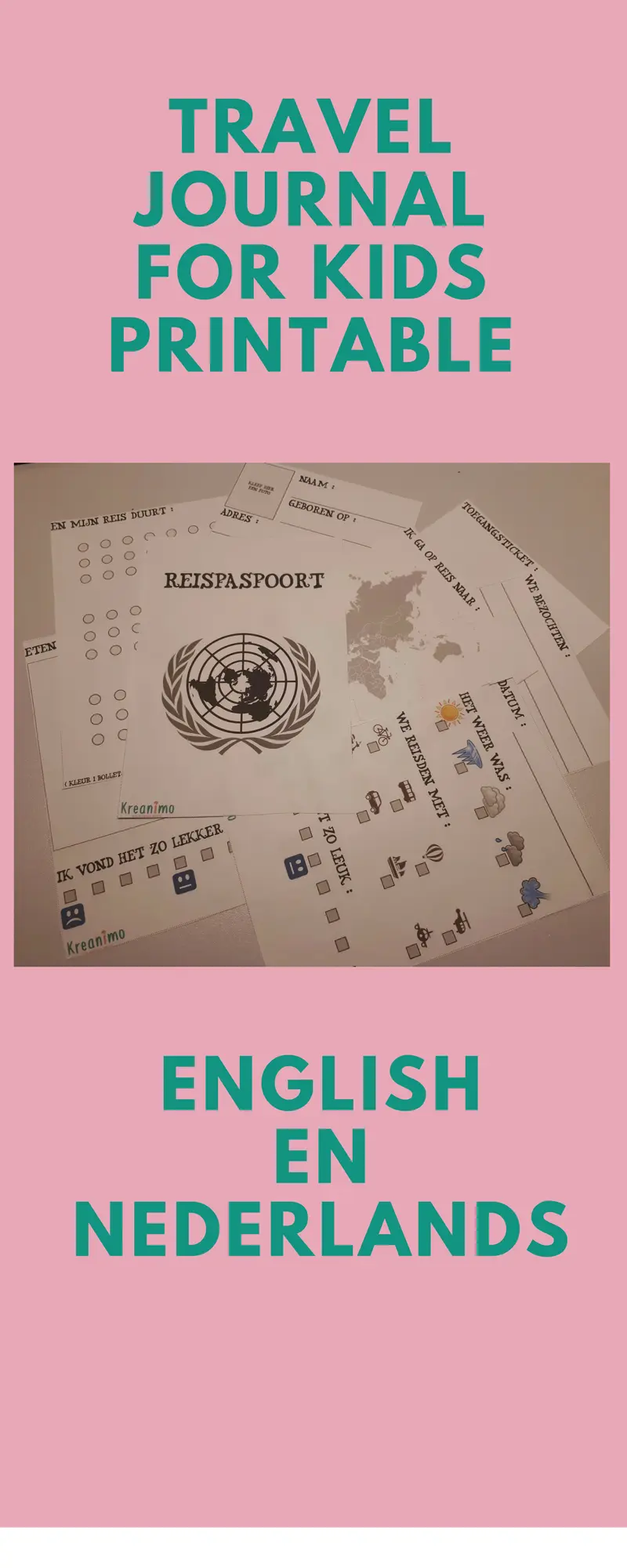 Print a travel journal for your kids to fill in.
Print a travel journal for your kids to fill in.
Hello everybody!  Ready for yet another creative linkparty?
How does Crea-Cross work?
If you already know this part, you can skip to the next title. ?
Every week I give you all my interpretation about that week's prompt.  This week, that prompt is 'Dress-up'
At the end of this blogpost you can find a linkparty.
There you can link up to 2 of your creative interpretations to the challenge.
During the week you should visit two (or more) other people who linked and leave a nice comment.
If you would like to join the Pinterst board of this Crea-Cross board  project, you can send me an e-mail with a request.
If you share on social media, please use #creacross.
On instagram I've opened a Crea-Cross acount to share all your contributions to the linkparty.
By joining you give me the permission to share your post's pictures on social media with credits to you.
The other blogger this week.
Every week I have one or two co-hosts for the linkparty who share their inspirational post with me on the same day.  Be sure to pay them a visit too!
This week it's Marije who will be my co-host!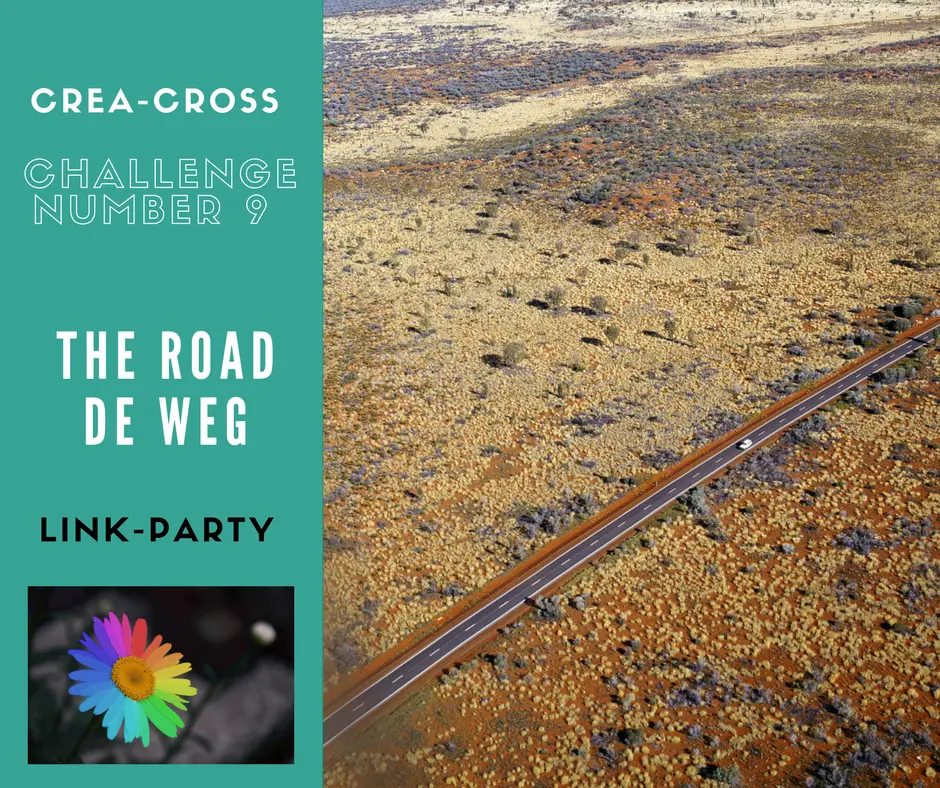 Challenge number 9: The road
If people might think I thought all the challenges through on beforehand, they couldn't be more wrong.
With some I didn't have a clue what to make!  This one: The road, was one of those.
Like any prompt it can be interpreted in different ways, but still, it wasn't easy!
What road are we talking about?  The road to a new child, a new partner in life or make a new house a home?
Travelling can be on many roads too!
And that's where I got my inspiration this week!
I wanted a printable travel journal in Dutch for my kids, for when we will be going to Croatia this summer.
Though luck, because all printables are in English!
So I decided to do a a printable in Dutch, but because I'm also blogging in English for you guys, I just had to make one in English too!
Print a travel journal
These printables can be printed and glued in little A5 booklets.  I chose spirals, just because that works better when the kids have to color and write in them.
The Passport has to be printed out just once.
The other pages can be printed as many times as needed.  When your journey takes ten days, just print them out ten times.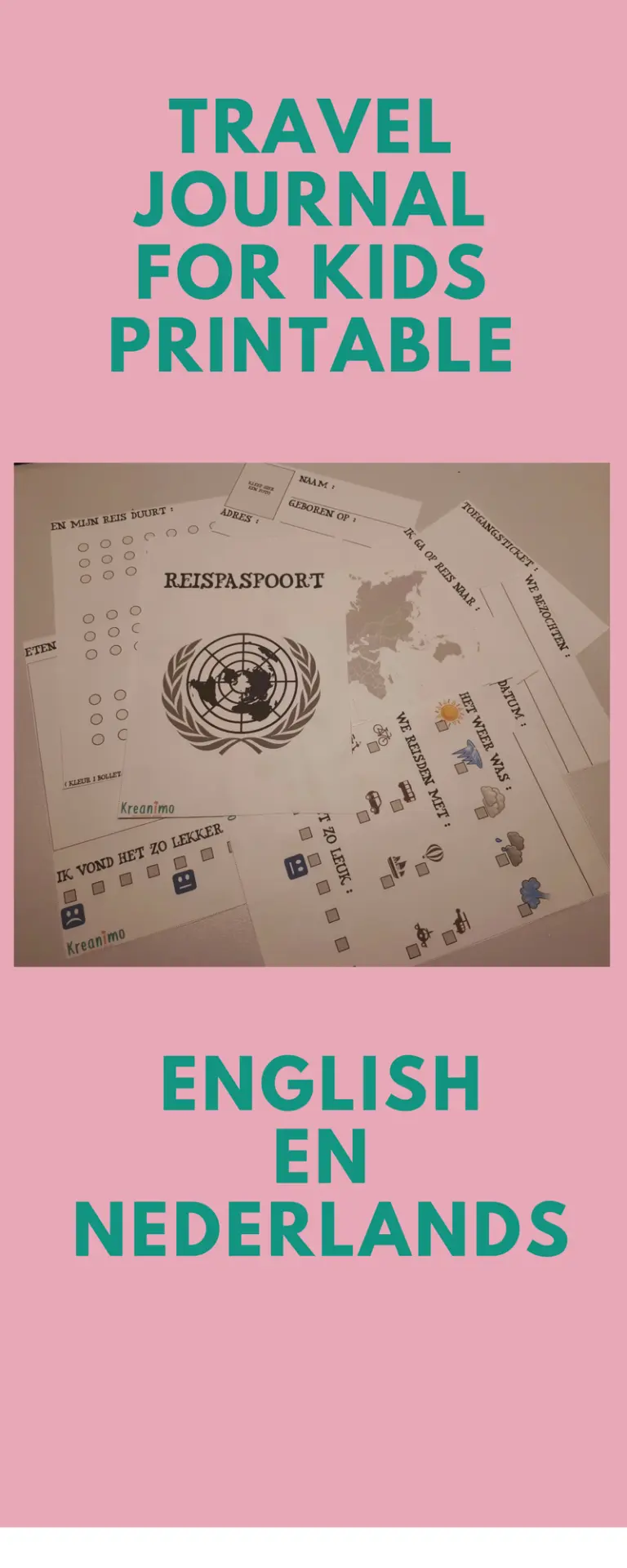 Next week's prompt is 'tiny'
Tiny crochet projects, tiny drawing, drawings about tiny things, …
Let your tiny child fill in this challenge if you will….
Hope you have much fun creating a 'the road' challenge and hope you are already thinking about next week's Tiny!
Volgen kan op Bloglovin – Facebook – Twitter–Instagram –Pinterest –Youtube

Loading InLinkz ...