pinecone flowers craft – flowers to play with
pinecone flowers craft – flowers to play with
A few years ago my sons was crazy about a little book called 'Musti and the Treehouse'. Here in Belgium Musti is a TV character of a cat for small kids. Daddy had a treehouse too when he was a kid, so mini-daddy wanted a treehouse too. The new planted trees in our garden were nog treehouse material though… our niece bumped into a wooden playhouse on a second hand facebookgroup. We went and bought that wooden house and it got called the treehouse as soon as it was built up again. Today I'll show you how we made pinecone flowers to decorate the table of the treehouse.
The treehouse
As I already said, the treehouse isn't really a treehouse. It's nog around or in a tree, but we call it treehouse anyhow. Inside there's a big chalkboard and under the house we have built the sandbox. That way, when it's raining the kids can still play in it. There are beautiful sun-powerd lamps and they even have their own mailbox now. (We bought a new one and gave the old one to the kids for their wooden house.)
From the attic the got a little vase to put flowers in, but real flowers tend to be forgotten. So pince cone flowers could do the trick there!
Searching for pine cones
The ladies and I went searching for pinecones. We live in a town where trees and forrest are very common, so we didn't have to walk fare. Pine cones are there all the year round! Some people tend to think that pinecones are autumn and winter craft supplies! When I was a kid, my dad used them to light up the BBQ.
Other inspiration: The cutest bauble in the tree – craft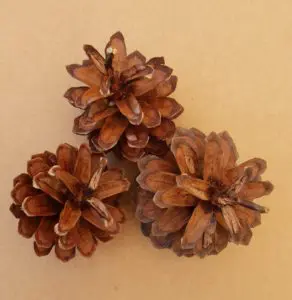 At home we cleaned the pincones and glued wooden sticks to them.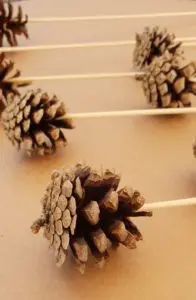 Pinecone flowers painting
The day after we glued the pinecones we could paint them. I used acrylic paint with water in a glass bowl. That works very well to paint faster. With a small brush I painted the upper parts, which hadn't touched the paint in the glass jar.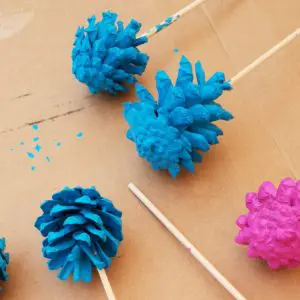 When the paint was dry we added some glitter – off course!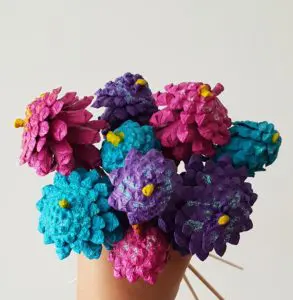 Now the kis have beautiful pinecone flowers in their treehouse!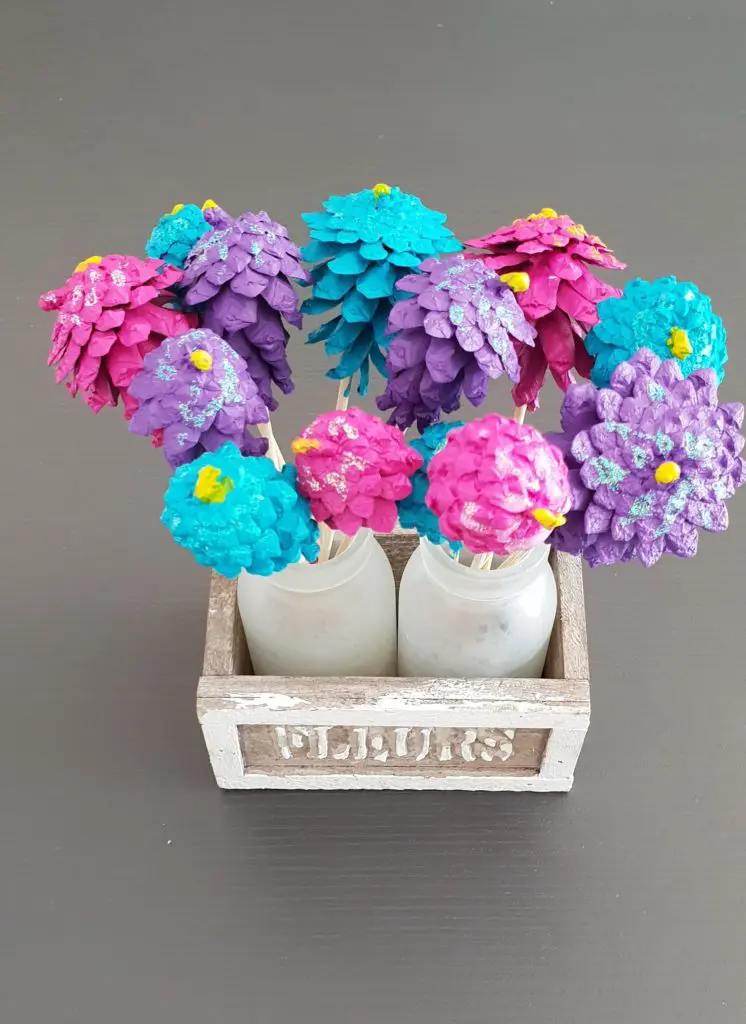 Tips for crafting with pinecones
go searching when it has been dry weather for a few weeks.

or dry the cones in the oven to bake out the insects. The oven should be on 160-180 C and you should bake them half an hour. Keep an ey on the oven though!

Use transparant glue – it looks better!

You can use differen sizes and shapes of pinecones.

Make sure the glue has dryed perfectly before you start painting.

The acrylic paint has toe be dry too
Other flower project: Yayoi Kusama flowers in paper mache
Pin for later?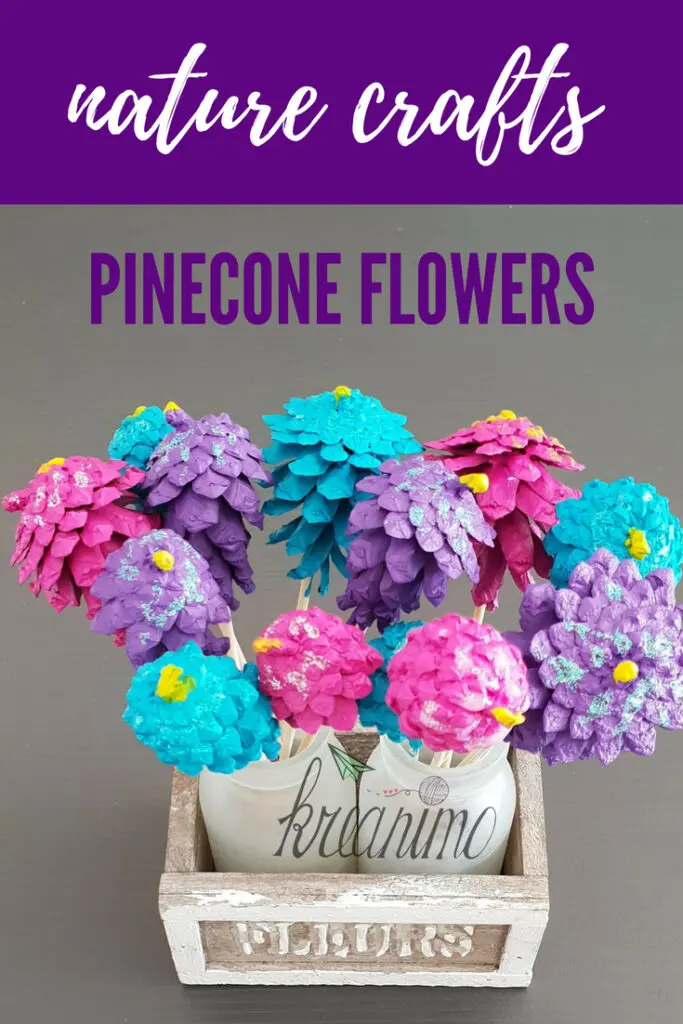 Take care and see you soon!

Loading InLinkz ...