Selfie drawing – free download smartphone template
Selfie drawing – free download smartphone template
Selfie drawing on a smartphone template
The first project at the beginning of new school year for our sixth and seventh graders was to draw a selfie.  The link between art history and their living world is very easy to make this way!
For sure we always have some scared faces in front of us when we start talking about a self-portrait.  But step by step is is doable for everybody!
Selfies in art history: the self-portrait
We talked about self-portraits throughout history.  Rembrandt, Da Vinci and Vincent Van Gogh. (That's the one with the ear, isn't is miss?)

Drawing a face
To make a self-portrait you start by a regular portait that is shaped in one that looks like you.  The wiki-link under the picture can help you to explain how to draw a face in a few easy steps.
The how to draw a face wiki is very helpfull here!
Colored pencil
We practice colored pencil.  There are just a few kids that know that colored pencils can be used in more ways than just coloring.
Blending, cross hatching, structures,… are all new for most of them.
That's why we practice coloring once more before we let the kids color their drawings!
From portrait to selfie drawing
We talked about how they could transform a portrait to a self-portrait.
* Change the facial shape.
* Change the hairdo.
* Use the right color of eyes.
* Accessories like glasses, favorite jewelry,…
* Ohters like scars, …
Free template smartphone to draw in:
They all got a template of a smartphone to draw in.  You are welcome to use this template, but please link back to Kreanimo and be sure to mention you downloaded it here!  Thanks!


Free smartphone template download.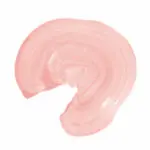 Please follow on Bloglovin – Facebook – Twitter – Instagram?